McIAN'S "CLANS OF THE SCOTTISH HIGHLANDS"
Authentic 1845 Lithographs with original hand-color
click image for expanded view, description and price: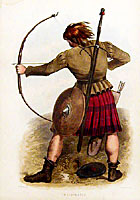 ---
---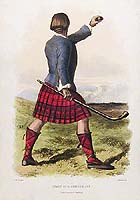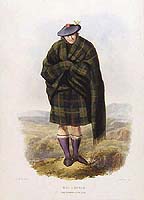 ---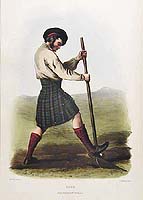 ---
These are original 157 year old lithograph prints with their original hand applied watercolor coloring from the famed
The Clans of The Scottish Highlands by Robert Ronald McIan. Published in London by Ackermann and Co., 1845.
This was the first comprehensive illustrated work on the Scottish clans, presenting a descriptive history of each clan and a picture of its clan plaid.
These images represent a primary source for subsequent work on the clans and their tartans. These are fascinating and colorful pieces of Scottish history.
It is a rare opportunity to purchase these actual original antique lithographs.
These originals posess a beauty and richness of color and detail that cannot be duplicated by modern processes.